I hate to say it but it is time to start preparing for the start of the school year. In my part of the country, we start back on August 13th. During these times we need more of a plan than ever to make sure our children are getting the education they deserve.
Like you, I am wondering what the school year will look like. I don't know that I feel safe sending my kid to school when I don't even want to go to the grocery store. However the last semester of the year that was virtual I feel like my child missed out on a lot of what he was supposed to learn.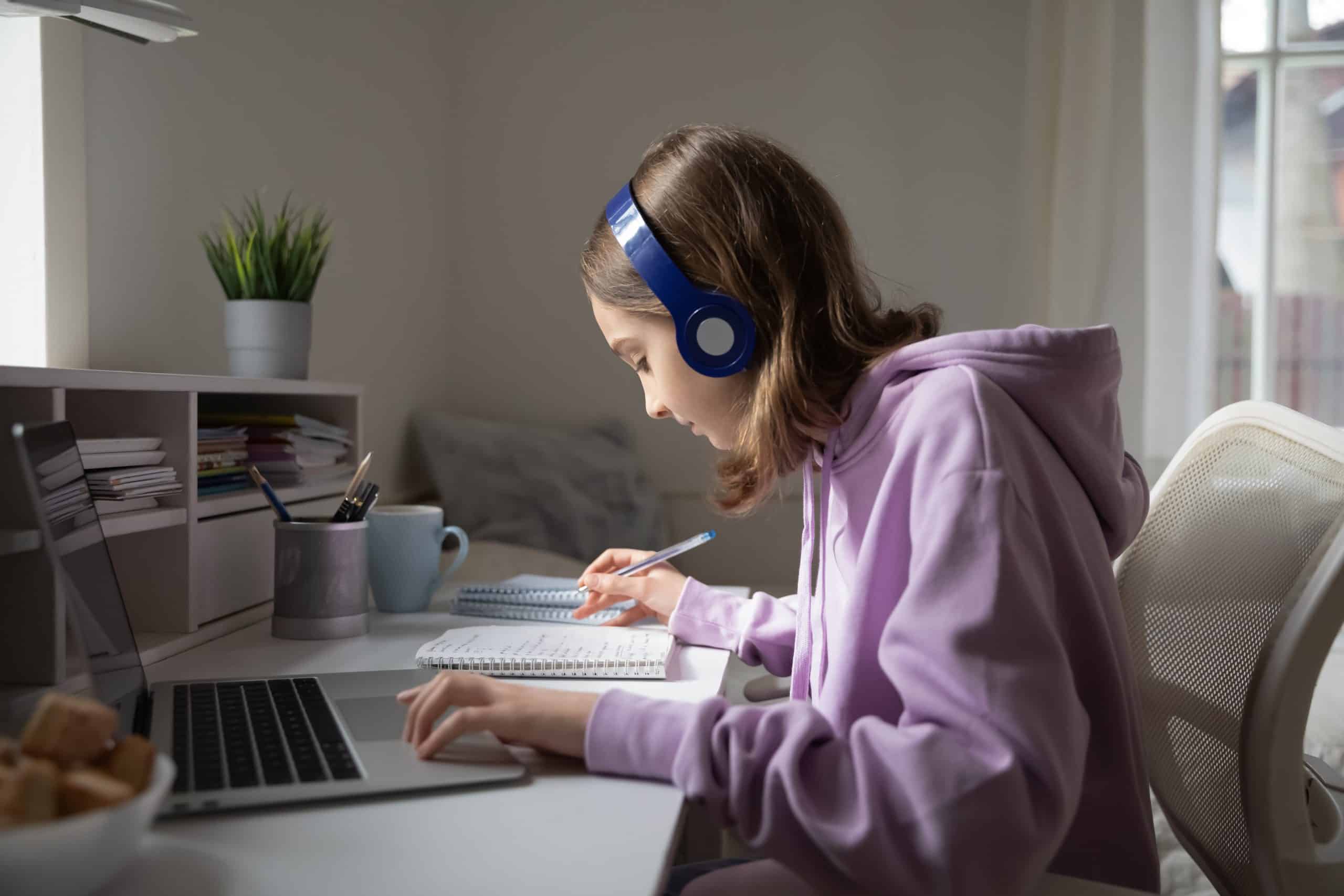 Most districts are still finalizing their plans. We will most likely resume school in the fall but whether that will be a hybrid course, blended learning, or fully online learning we don't know.
In this post, we will explore the different tools you may have at your disposal to ensure your stay up to date on your student's progress no matter the learning environment.
Student portal
Most school districts now have an online portal for student access to view grades and assignments. We've come a long way from the grade book most of us remember.
In our district we use Skyward. There is a parent login and a separate Skyward student login. In middle school, your student should start logging into the student portal to view their grades.
This is a great way for your student to take responsibility for their grades and do what they can to keep them up. It is also a great way for parents to track student progress.
If you aren't sure what your school uses contact one of the administrators and they should be able to get you set up. If I am ever unsure of who to contact I go to the school district's website to see if I can figure it out or I call the school counselor.
Once you have your parent login I recommend check for grades, missed assignments, and upcoming assignments at least weekly. You can then talk with your student to see what is and isn't working and how you or their teachers may be able to assist them in their learning experience.
Schedule time on the calendar for you to look at the student portal with your student so you get a full picture of what is going on.
Google classroom student login
Another piece of student software that is new to us as parents but the students have been using for years is Google Classroom. Google Classroom was a huge piece of my student's online activities at the end of the school year.
Student access is generally through their student email account. I have not found a way for parents to access Google Classroom with their own login, but there is an app you can download to see current and upcoming assignments.
I also have a summary set to email me whenever something new is added to my student's Classroom.
Student email
Did you know your student had an email? Our district assigns them in kindergarten and it follows them through to graduation. Make sure your student is aware and checking their email.
Communication is going to happen virtually instead of papers coming home. It is important for your student to stay up to date.
The districts in Texas are using Google emails, but your district may be using Micorosft Office Student. Whichever your student has you may want to consider forwarding their email address to yours so you can help them stay up to date with correspondences.
What should this area contain:
Task Light

Notebook

Pens and Pencils

Stapler

File Folder to hold printouts

Digital device for working on school projects
Student desk
We've covered the digital aspects for being prepared for whatever type of learning environment you are sending your kid off to. Let's talk a bit about the homefront.
Even if most of the learning this year takes place in the traditional manner you want to have a space set up that is dedicated to studying. I'm not saying take a whole room but a small area that is permanent or an area that can quickly be set up for focused work.
The setup for students does not need to be elaborate. Just some basics that will be needed. It will save your student a ton of time if they have everything they need at hand.
If you do not have a tablet or a computer for your student check with your school district. Many are sending home devices to aid in the learning experience.
Student planner
Clever students use a planner! Helping your student get used to recording what is due and making notes about projects in their planner will set them up for future success.
This year it is more important for your student to be prepared to write down tasks and assignments. I highly recommend The Academic Planner created by Leslie Josel of Order Out of Chaos.
This planner allows your student to write down their schedule and see assignments in a weekly view. My favorite feature is space below the daily assignment blocks that allow the student to plan the day after school has ended.
Planning your day is especially important for the active student. Writing down extracurriculars allows them to see when they have time to study. The other advantage of using a planner is that it frees up your mind to think about the bigger picture.
Start working through getting the online platforms set up now so you aren't in a crunch when it comes to the start of the school year. When purchasing supplies remember that your student may be spending part of their school day at home.
Do you use the online tools your district provides? Let me know what helps you keep up with your student's activities in the comments.
Want even more information and help with this whole online learning thing?! Check out Order to Everything's blog post "How To Boost Your Child's Online Learning Success" here.
Please follow and like us: