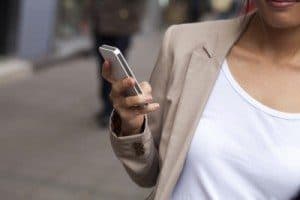 We hold powerful little computers in our hands every day. We use them to make phone calls, update our status on FaceBook, and to see what is trending on Twitter. Our Smartphones are an integral part of our lives, but we do not always use them to their full potential. Here are some of my favorite apps and programs to help you get the most out of your day and your technology.
Help Planning Your Day
Google Now for your smartphone may just be one of the best assistants out there. I use it to plan trips to my client's homes and even to figure out what to watch on tv. Google Now is connected to your Gmail account, and it will even populate with news stories it thinks you might find relevant based on your searches. Add locations to your meetings and you will get travel time updates from Google Now. Google is available on Android and iPhone. I especially love the widget for Android.
Keep the Family in the Loop
Cozi is a free calendar and task management software. You can upgrade to a gold account for added features. With Cozi, everyone has access to the family calendar, to-do list, shopping lists, and more. The color coding of the calendar allows you to see at a glance who is supposed to be where and at what time. Cozi is accessible from multiple devices and is available on Android and iPhone.
Control the Paper
Paper Karma is an app to stop unwanted junk mail. Snap a picture of the mailing label with your Android, iPhone, or Windows Phone and Paper Karma will contact the company and remove you from their mailing list. Paper Karma works with mail that has been addressed directly to you. It has helped me cut down on my junk mail by about 50%, and it was easy to set up.
Digitizing and Searching Documents
Evernote and OneNote have changed the way we handle our documents and notes. Depending on your technology Evernote and OneNote allow you to take searchable handwritten notes. Photographing documents and business cards is easy in both programs and allows you to have a searchable copy of the image on all of your devices. Using the web clipper from either program you can save items you want to look at later. OneNote and Evernote are both free for download. Evernote does have a premium option with added search and storage features.
Tame Your Tasks
ToDoist is a task management app that allows you to assign tasks to project groups. You can also assign labels to tasks to drill down on specific items like errands or phone calls. ToDoist works well with the Getting Things Done system and integrates with Outlook and Gmail. The Android Widget allows you to see your tasks at a glance and to filter your view. A premium version is available with added features.
Jamie Steele is the owner of Tidy Your Time LLC. Time and tech-savvy, Jamie can help you get the most out of your time and technology. Need a customized plan to sync your life? Contact Jamie today for a free phone consultation. Jamie offers virtual services as well as on-site sessions in the Austin, Texas area.
Please follow and like us: